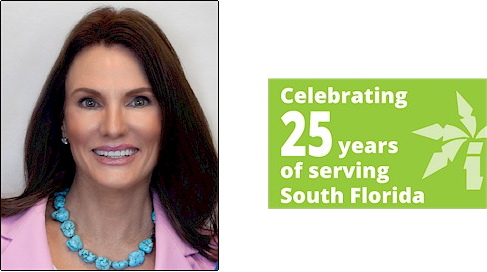 Iris McDonald, Broker Associate
Who are we?
Island Iris Luxury Real Estate and her fabulous team known as the "Jewels of the Sea" are the key to accessing extraordinary properties while providing a distinguished level of service. Since 1988 the hallmark of our success is understanding and meeting the needs of new residents and their families. Because of her in depth knowledge of the South Florida real estate market, Iris was selected and featured on HGTV's latest show called Island Life. Whether you are searching for a jewel by the sea or a contemporary home in Palm Beach County, the Island Iris Luxury Team will bring you home!
Our philosophy is to uniquely integrate and personalize our services to fit your individual needs, ensuring each client's success and happiness.
A
t Island Iris Luxury Real Estate, we pride ourselves on our VIP Concierge Service that we have developed over the past 25 years. We bring a distinguished level of service to our valued clientele. Our goal is to assist customers through a lifetime of real estate transactions and support them in ways that go above and beyond just buying or selling a home. We consider our valued customers, "family".
W
e recently celebrated a milestone of over 25 years of real estate services, providing superior market knowledge, extensive industry experience, and integrity. Island Iris and her team are dedicated to the principals of high ethics and professionalism. We educate and assist each client in making the best decisions.
A sampling of our happy clients – and new friends!
Iris is great!
Love Iris!
Iris is a fantastic real estate agent!
Thanks for our home!
Love working with Iris
Thanks Iris!
Talk about customer service!
Attention, service, expertise all in one!
Thanks for your help & expertise!
What an amazing agent & person
It's Island Living!
Thanks for our new home!
---
Contact Us Today!
A member of: